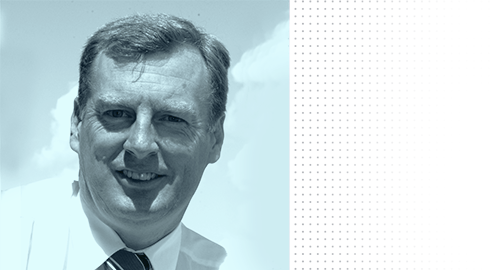 David Moore is a Director of Next Level Strategic Services having first established his private consulting business in 2007. He also has a very strong record of public policy development and implementation over a 15-year period of working at Federal and State levels of government, including nearly 10 years as a senior media adviser and Chief of
Staff in the Howard Government.
David was involved in social and economic policy development and implementation across a range of portfolios including employment, treasury, regional services and family, community services and indigenous affairs. In a one-year detachment from successful private practice, David was asked to be Chief of Staff to the then Campbell Newman election team and was instrumental in coordinating the Leader's office up to the LNP 2012 landslide victory in Queensland during that historically unusual circumstance where the LNP leader was outside of Parliament. David played a key role in that campaign preparation, the development of the LNP 'Four Pillars' strategies and Economic Blueprint, as well as around 100 fully costed policies.
Having successfully got the job done he returned to the private sector.
In private practice David has driven campaign strategy, policy, strategic communications and regulatory engagement for a diverse range of resources, technology, transport, housing, financial services and other clients in an increasingly complex political environment.
David has been involved in campaigns at all levels for over 20 years and is an occasional contributor to opinion articles in major media outlets.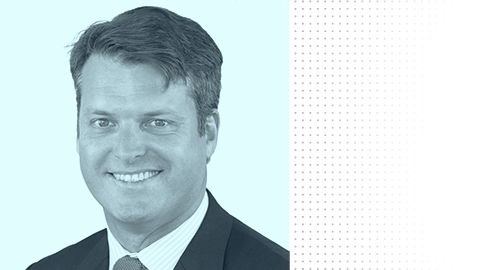 Cameron Milner is a Director of Next Level Strategic Services and has run a Government Relations consultancy business for the past 14 years. He has developed a bi-partisan consulting practice serving clients locally and nationally. Cameron has worked closely with key companies across a broad range of areas, but has also focused on the resources and mining services areas as well as the finance industry
For a ten month period in 2016 Cameron stepped away from the business to serve as Chief of Staff to the then Federal Leader of the Opposition, Bill Shorten. As Chief of Staff he ran the Leaders Office and provided high level strategic and campaign advice to the Leader and the Shadow Cabinet and was key to achieving what was previously considered an unlikely very close result with the election coming down to the wire.
He previously served as the ALP State Secretary in Queensland and has advised and worked with various Labor Ministers and Members of Parliament for over 25 years. His focus is on the Commonwealth government approvals process and negotiating key regulation and legislation – more recently through a fractured and difficult Senate environment.
He has worked to secure approvals and Commonwealth funding for key infrastructure, housing and renewable energy projects. He works closely with clients to navigate through the bi-lateral EPBC Act requirements for environmental approvals.
The experience of the last five years in particular has shown the rise of well-funded and increasingly professional activist campaigns against corporate Australia. The work of NGO's and others to increase the political temperature around proposals in an attempt to stymy and delay key projects has seen a far more complex environment for corporate Australia's interaction with governments at all levels.
Kate Barwick brings more than 20 years' public affairs and campaign experience to Next Level and our clients, carved out from local, hands-on delivery up to senior advisor roles at the highest levels of government.
Kate has worked in senior communications and media positions with Deputy Prime Ministers, several Federal Cabinet Ministers, a State Premier and local Federal MPs. This breadth of experience has given Kate a comprehensive understanding of our national, state and local political environments, all while building a strong and collegiate network.
Based in Canberra, Kate supports Next Level's national level work for clients, as well as bringing her diverse experience to bear to supplement state level strategies and media engagement.
Kate has developed her craft in diverse areas including infrastructure, transport, regional development and resources, grounded with an acute understanding of the importance of local communities and regional interests to government decision making.
Her knowledge, network and experience has seen her playing key roles in Federal and State election campaigns since 2001 – including an impressive record of success in retaining or winning critical seats.
For clients, Kate brings considerable experience and understanding of stakeholder liaison, government and media relations, issues management and key message development to support clients' public affairs strategies and effective stakeholder engagement.
Clare Burns brings more than 12 years of experience in campaigns, policy development, and organisation management to her role at Next Level Strategic Services.
Based in Canberra, Clare brings more than 12 years of experience in campaigns, policy development, and organisation management to her role at Next Level Strategic Services.
She has a diverse background in private enterprise, politics, trade unionism, and has led many campaigns at a local, state, and federal level.
Prior to commencing with Next Level, Clare was the State Secretary of Victorian Labor, where she oversaw highly complex regulatory, political, and stakeholder issues.
As a former advisor and campaign manager with the peak body for unions in Victoria, the Victorian Trades Hall Council, Clare dedicated a significant period of her career to shaping progressive social change.
Clare particularly supports client engagement on Commonwealth level issues as well as using her extensive network to support and advise Victorian clients on state issues where required.
Clare holds a Bachelor of Health Science and Master of Speech Pathology from La Trobe University, Victoria.